I haven't been here for a while. I'm not really sure why. But . . . here I am again, and back with my happiest craft from the past year. I made this slice of cardboard cake as a three-dimensional card for a friend on a particular birthday. (It was also the year of my own particular birthday.)
I don't know why making fake cake should be such a giddy experience, but it was. I grinned and grinned, hot glue gun in hand.
Clearly, cake doesn't have to be edible to be delicious. Wayne Thiebaud on the subject: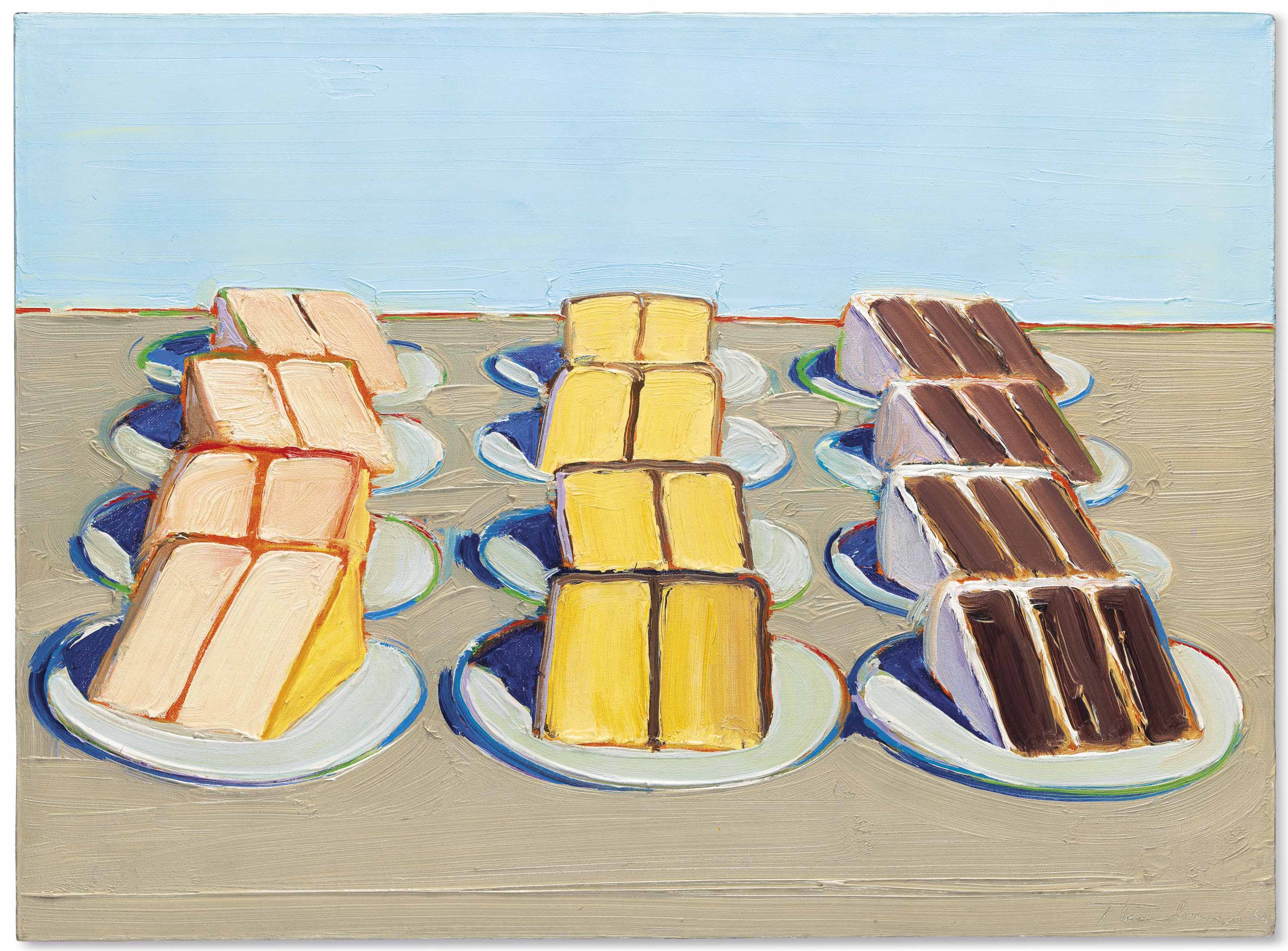 I sawed cardboard pieces with my X-acto and covered them in a collage of paint sample strips. Of course, this was the pink for the top:
Layering the rosette made me delirious with glee:
And then a little door to the hollow inside, space for a secret message:
I hope you have something to celebrate with cardboard cake. I recommend it.